Digimon World Re:Digitize Decode localization campaign garners support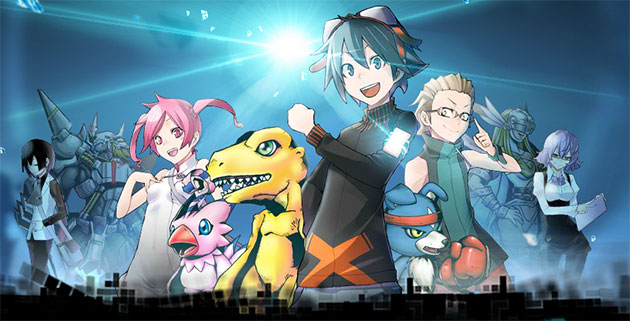 This post is a little bit different from our usual news postings as it isn't exactly a breaking news story, but rather exposure for a localization campaign for a game. Digimon World Re:Digitize released in 2012 for the PlayStation Portable, with a re-release under the title Digimon World Re:Digitize Decode for the Nintendo 3DS. Sadly, the title was never released outside of Japan, and many are hoping to change that.
Operation Decode, an online localization campaign, has been working for months to catch the eye of Namco Bandai to show how much support there is for a US release of this Digimon title. When the campaign started, the goal was 10,000 signatures, which has been far surpassed with a total of 18,340 at the time of this posting. While you may just think that petitions are useless, that is not quite the case as they have worked in the past, including Project X Zone, also from Namco Bandai.
The campaign has also caught the eye of Namco Bandai along the way when Joseph Walsh, a Namco Bandai PR Executive, tweeted in response to the Operation Decode Twitter account with "A LOT of love for Digimon. Interesting stuff." This obviously doesn't indicate anything, but it certainly doesn't hurt. If you are interested in seeing Digimon World Re:Digitize Decode in the US, make sure to sign the petition that can be found right here. Hopefully we may also see a re-release and localization of the PSP title Digimon Adventure, an RPG retelling of the entire first season of Digimon.